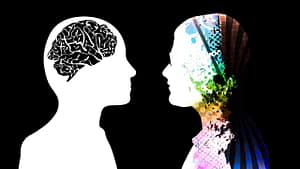 In uncertain economic times, many people are looking for ways to supplement their income. Working from home has become a popular financial avenue. In what creative ways can you begin to work from home?
The Beauty of Home Businesses
They say that the best time to start a new business is during an economic downturn. Why is that the case? People have needs. The change in the financial climate brings about new problems that need solving by someone with the necessary skills and creative innovation.
People are looking for ways to save money. Your enterprise can be a resource when other companies are charging too much for their services. Start-up businesses can get better interest rates on their loans. A new line of credit may not cost you as much as it would have in better economic times.
Home businesses provide another source of income to sustain you and your family. While you are making money, you are also serving a need in the community that has arisen. It can be a win-win situation for those involved.
Creative Enterprises You Can Begin at Home
So what type of business can you get started from home? There are options, but it does take some thought to see where you fit into the equation. If you have no passion for the product or service, the business won't last long. Here are some tips to help you get going.
Stick with your passion – What are you good at? Playing to your strengths will make it easier to convince others like bankers and potential clients of your expertise in a certain field. Are you good with outdoor landscaping? Begin a business that offers low-cost solutions for outdoor residential areas.
Sell your products – Do you like to craft? Sell homemade jewelry, toys, holiday items, gift baskets and the like online to your target market. Set up a store on eBay. Create your own website with storefront if you have the expertise. Do you like to garden? Sell your home-grown fruits and vegetables at the local farmer's market for extra cash.
Sell your knowledge – Are you an expert in any particular field? Gaining knowledge in corporate America can lead to business coaching as a second profession. Advise individuals as well as companies on strategies to streamline their processes and maximize profits.
Fill a need – As financial situations change, people's needs change. Find out what they are looking for and seek to provide them with it. For instance, drop-in childcare centers popped up in response to lack of care for parents who wanted to spend a few hours together but had no sitter or more expensive childcare options.
Educate others – Are you good at a particular school subject? Sign on with companies to become a paid tutor. Use your knowledge to teach kids who are struggling and need a bit of help.
When it comes to making money from home, use your noggin to come up with new and innovative ways to make a profit as you serve the world around you.